It is with great sadness that the Marine Toys for Tots family lost our coordinator and friend, David "Wally" Waller on November 19, 2022.
Wally exemplified the heart and spirit of Marine Toys for Tots, and served as a true inspiration for all associated with the Program. The tremendous impact he made with millions of children and their families will stand the test of time as part of his legacy.
Wally will be deeply missed by the entire Marine Toys for Tots community.
Our hearts go out to his family and friends.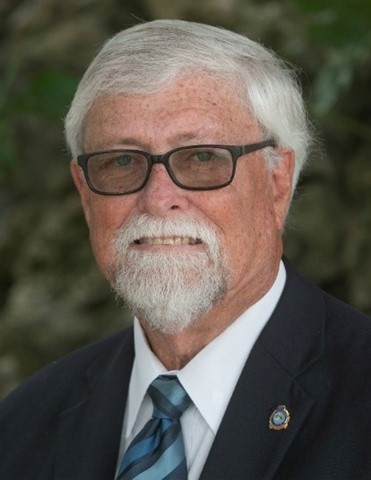 The Marine Toys for Tots Foundation welcomed David "Wally" Waller, Polk County, Florida Toys for Tots Coordinator, as a Special Advisor to the President & CEO in 2022. Mr. Waller began as the Polk County Coordinator in 2017 and has raised a record amount of donated funds and distributed a record number of toys to support children in need in his community.
Mr. Waller continued to expand his local campaign by his continuous efforts of educating the public throughout the year by utilizing social media, radio stations, and local print media—resulting in more donations each year.
To optimize his campaign's reach, his team of volunteers filmed nine informational videos about the local Marine Toys for Tots campaign that included information on the timing and operation of the campaign, volunteer opportunities, online application dates, the Battery Bucket Challenge, the High School Challenge, updates on distribution locations, as well as post-distribution information.
In 2020, Mr. Waller also expanded the local campaign's reach by distributing books to local Title I Schools outside of the campaign season. The Polk County Toys for Tots campaign coordinated with the Foundation to receive over 2,000 hardbound, and Mr. Waller coordinated with the local Polk County School Board to arrange the distribution to school-aged children. These resources were particularly appreciated by parents as they attempted to educate their children at home during the pandemic.
Mr. Waller continuously had successful campaigns throughout his tenure, and a tremendously successful campaign season despite the COVID-19 pandemic. His campaign adapted and overcame the many challenges that every campaign faced, and Wally and his team made sure that the children in need throughout Polk County experienced the simple joy of opening a new toy on Christmas morning.
Mr. Waller believed in his heart that with the continued support of his enthusiastic and dedicated volunteers, local businesses, and citizens of Polk County, Marine Toys for Tots will continue to bring joy and hope to thousands of underprivileged children in his community. We were honored to have Mr. Waller's experience in assisting the expansion of the year-round efforts of the Marine Toys for Tots Program.