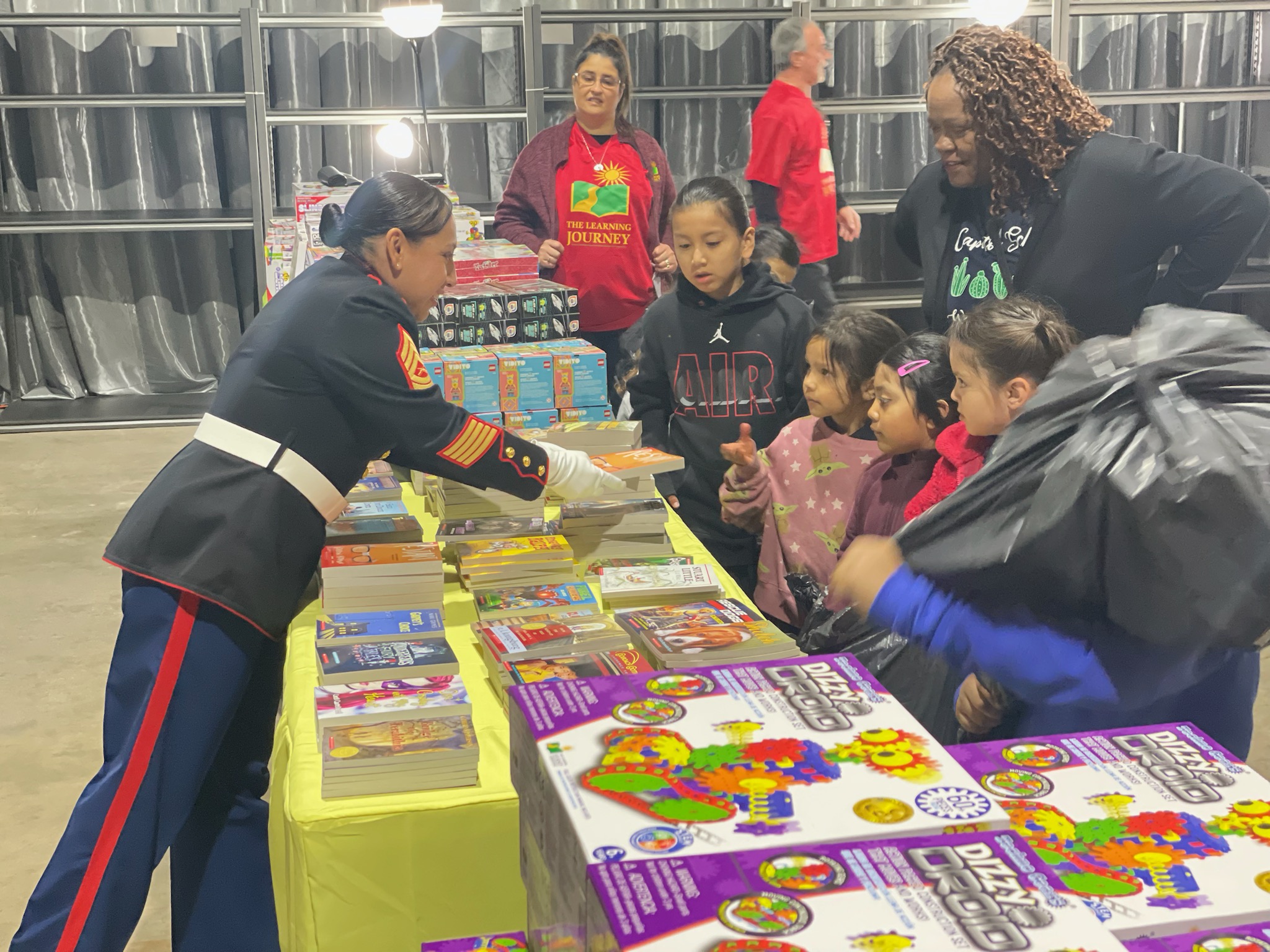 Programs
Marine Toys for Tots is more than a Christmastime charity — we are a year-round force for good. The Program provides hope and emotional support to economically disadvantaged children throughout the year — whenever its needed most. Because needs aren't seasonal, and neither is Toys for Tots.
Holiday Program
Thanks to our generous donors, Corporate Sponsors, Coordinators, and volunteers, 2022 was a record-breaking year for our Holiday Program! We were astounded by the support provided by our supporters that helped us not only accomplish the mission, but greatly exceed ALL expectations. Toys for Tots distributed an unprecedented 24.4 million toys, books, and games to 9.9 million children in need. We are grateful for everyone who brought hope and joy to children in need in 2022!
Year-Round Outreach
Toys for Tots is primarily known as a Christmastime charity, but did you know Toys for Tots has expanded our outreach to support children and families in need throughout the year? We provide emotional support and assistance to economically disadvantaged children through our year-round programs. Learn more below.