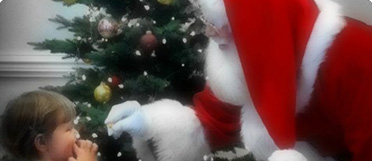 Donate Online
When you donate to the Marine Toys for Tots Foundation you are giving economically disadvantaged children hope – and a reason to believe in their future.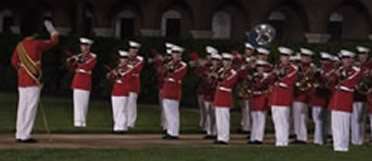 Peer-to-Peer Fundraising
Starting your own Toys for Tots Fundraising Page is a great way to get involved and support Marine Toys for Tots. Collect donations in honor or in memory of someone special, start a fundraising campaign with your business or organization, or just because you too believe Every Child Deserves a Little Christmas.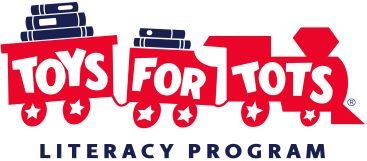 Literacy Program
Join the Marine Toys for Tots Foundation in providing less-fortunate children direct access to resources that will enhance their ability to read and to communicate effectively.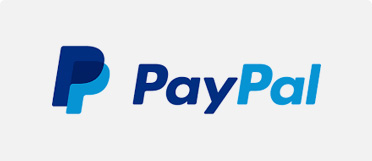 Donate by PayPal
Already have a PayPal account? You can now donate to the Toys for Tots Foundation using your secure PayPal account in a matter of a few simple mouse clicks.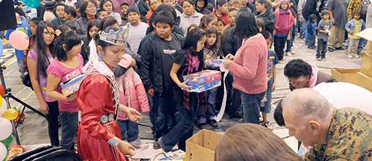 Support our Native American Program
Since 1980, the Marine Toys for Tots Native American Program has grown to benefit over 180,000 Native American children annually providing toys and books to participating reservations as well as actively supporting the First Lady of the Navajo Nation with the Navajo Literacy Program.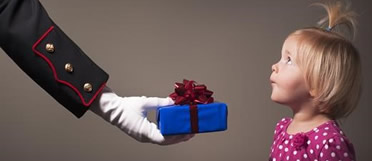 Donate via Holiday Recognition Program
Instead of that fruitcake, consider donating to Toys for Tots this season in recognition of your clients, business associates, family members or friends. Program begins November 1st.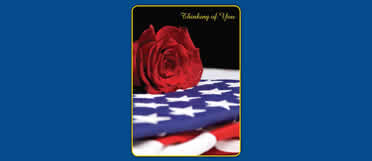 Donate In Memory or In Honor
You can donate In Memory or In Honor of an individual anytime throughout the year.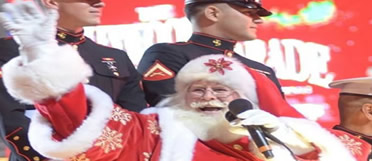 Employer Gift Matching
Many corporations and employers will match your donation to Marine Toys for Tots.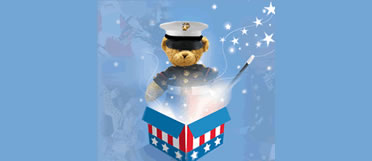 Virtual Toy Box
Experience the same joy of giving by purchasing and placing your hand-picked toy in the Marine Toys for Tots Virtual Toybox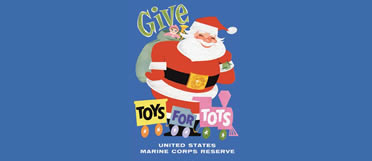 Planned Giving
Consider planning support of Marine Toys for Tots and less-fortunate children through a Will, Retirement Plan, or Stock Portfolio.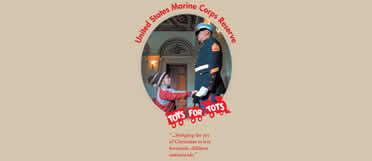 Stock Giving
Transferring appreciated assets directly to Toys for Tots is a powerful, tax-savvy way to deliver hope all year round. You can donate your stocks online and save on your tax return in the upcoming year.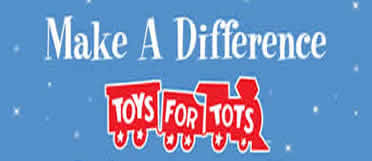 IRA Giving
Donors 70.5 or older can support Marine Toys for Tots and less fortunate children with a taxwise gift directly from their IRA. Use this free online tool to get started today.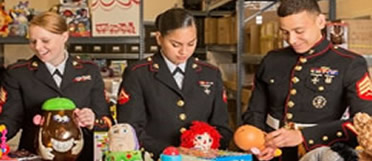 Donate Crypto Currency
Donating cryptocurrency is a non-taxable event. This makes Bitcoin, Ethereum and other cryptocurrency donations one of the most tax efficient ways to support those less fortunate.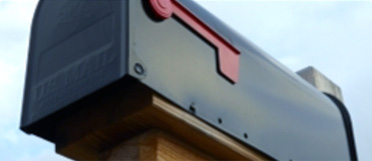 Donate by Mail
If you prefer to donate to the Foundation by mail, simply print out our mail­ing form.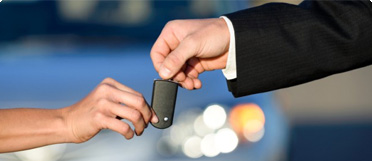 Donate Your Vehicle
A free, convenient service for converting that extra car, truck, or RV into a tax deductible donation benefitting the Marine Toys for Tots Foundation.