A National Corporate Sponsor has 5 tiers depending on the level of the contribution: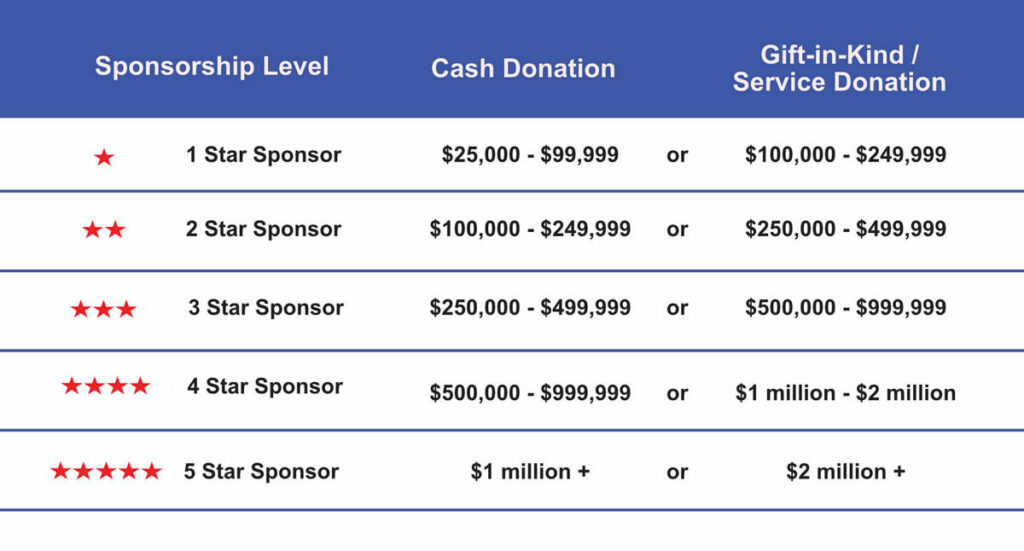 A National Donor is an organization that makes a cash donation of at least $5,000 up to $24,999 or gift-in-kind donation with a retail value of $25,000-$99,999
Ways to Support as a Corporate Partner
There are many ways to support the Toys for Tots Program
Make a Corporate Donation
Encourage Employee Donations with Corporate Matching Gift
Conduct a Cause Marketing Campaign
Conduct a Fundraising Event
Donate Gift-in-Kind (New Toys and/or Books)
Donate a Service (Typically Media Advertising; Warehouse Space; Logistics Support)
Many of our Corporate Sponsors also conduct Toy Drives
Toy Drives are considered local events and must be coordinated with your local Toys for Tots representative.
The monetary value of toys collected from a company-sponsored toy drive is not included as part of the overall contribution of a corporate sponsorship. Although we greatly appreciate the locally donated toys (as do the children receiving them!), the IRS does not allow us to acknowledge the party hosting a toy drive. It is the individual(s) donating a toy that can take the tax credit.